Argentina Sea-Trout and Dorado Tour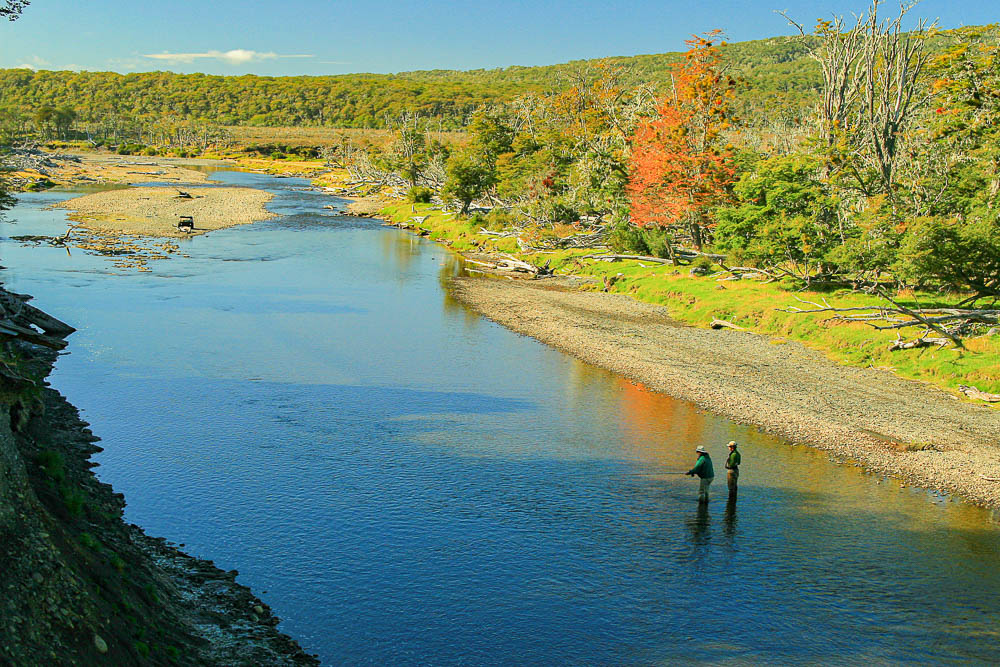 Experience the ultimate Argentina adventure for two intrepid anglers. This custom itinerary starts with a journey to the southernmost tip of Tierra del Fuego to chase trophy sea-trout on the remote and intimate Rio Irigoyen at World's End Lodge. Next two guests will enjoy a seamless transfer to target sea-trout on the larger and incomparable Rio Grande at the region's original fly fishing lodge Kau Tapen. Concluding the sea-trout tour, you will then head north to pursue trophy golden dorado on the Upper Parana in northern Argentina with the expert guides at Dorados on the Fly.
Available Dates:
World's End Lodge: February 18 - February 25, 2022
Kau Tapen Lodge: February 26 - March 5, 2022
Dorados on the Fly: March 6 - March 12, 2022
Multi-Lodge Itinerary:
February 17: Arrive Buenos Aires and overnight.

February 18: Fly from Buenos Aires to Ushuaia and transfer to World's End Lodge.

February 19 - February 24: Six full days guided fly fishing on Rio Irigoyen.

February 25: Depart the lodge. Special transfer to Rio Grande. Overnight at Rio Grande Hotel. Non-fishing day.

February 26: Transfer to Kau Tapen. Overnight at lodge.

February 27 - March 4: Six full days of guided fishing on the Rio Grande.

March 5: Depart Rio Grande for Buenos Aires. Overnight in Buenos Aires (independently arranged and not included).

March 6: Fly Buenos Aires to Corrientes, transfer to DOTF lodge, overnight.

March 7 - March 11: 5 days of guided dorado fishing.

March 12: Depart lodge for Corrientes, fly to Buenos Aires. Continue to home.
Total Rate: $22,085 per person for a 20 nights lodging / 17 days fishing package
Details: Must be a party of two for the whole multi-lodge package.