Atlantic Salmon Trust - East Ranga, Iceland Raffle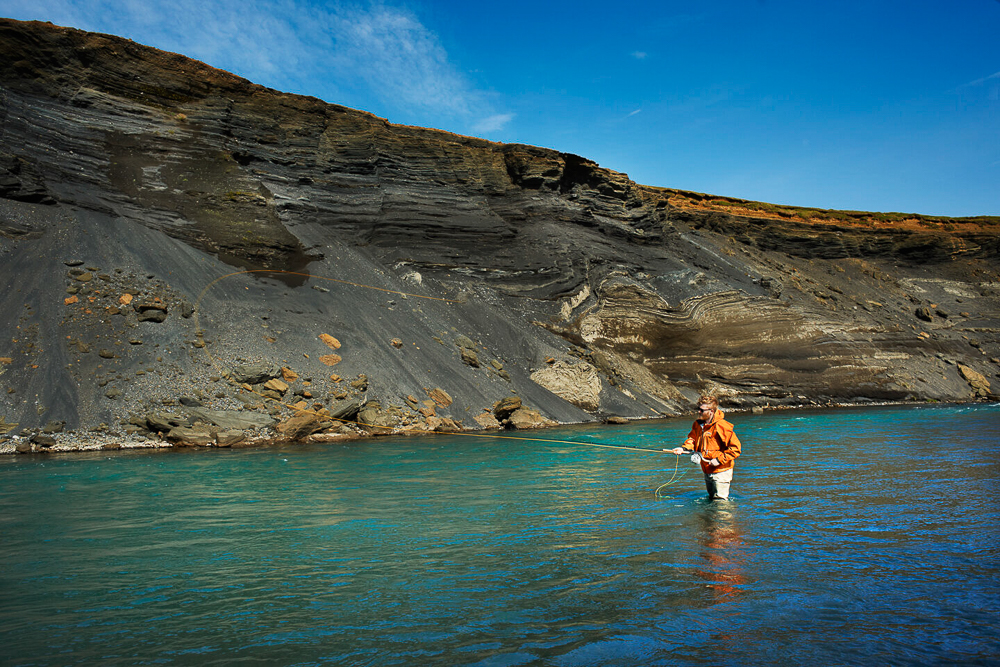 Generously donated by RIPP Sporting Ltd and the East Ranga, we are thrilled to run an exciting prize-draw, offering a fantastic fishing experience on the extraordinary and prolific East Ranga River for two rods, fishing six half day sessions over four days, fully guided.
If you are planning ahead and looking to visit somewhere spectacular this autumn (whilst supporting the AST), please do enter for your chance to win this exceptional trip of a lifetime.
Dates for this amazing trip are 17 – 20 August 2021.
Included in this four day trip is your stay at the Aurora Lodge Hotel, on a full board basis. Rooms are single en-suite. The Aurora Lodge is situated in the South-West corner of Iceland just 80 minutes from the Icelandic capital Reykjavik and has unbroken views of snowy Mt.Hekla and the Eyjarfjallajokull glacier to the East. Flowing past the fishing lodge is the East Ranga River, one of the most productive Atlantic salmon Rivers in the world ,with a five year average catch of 4300 salmon, high even by Icelandic standards, and an all-time record of 9070 salmon landed in the 125 days of the 2020 season.
More details about the idyllic East Ranga can be viewed at: https://www.flywatertravel.com/destinations/east-ranga
This outstanding adventure is worth £12,000 and, again, we are hugely grateful for RIPP Sporting's incredible support.
Please note: "Excluded from the trip are international flights/travel, insurance, purchases at the lodge (flies etc.) and tips to guides and staff. We will include transfers to and from the river in this prize."
Full Terms and Conditions from RIPP Sporting can be found at: https://www.rippsporting.com/rs-east-ranga-link-tree
If you have any questions regarding this prize or the draw, please contact the Atlantic Salmon Trust by email at administrator@atlanticsalmontrust.org before entering the draw.
About the Atlantic Salmon Trust
Through stimulating research and sound science, the Atlantic Salmon Trust is the foremost evidence-based salmon conservation charity in the UK.