St Brandon, Mauritius, With Gary Kramer  –  ​May 25 – June 5, 2018

Deep within the Indian Ocean, due east of Madagascar and 300 miles northeast of the island of Mauritius, lies an obscure and seldom visited atoll that may be the greatest bonefishing destination in the world. Scouted and eventually made accessible to fly anglers by the veteran South African saltwater outfitters at Fly Castaway, St. Brandon's atoll is a wade fisherman's paradise blessed with enormous hard sand flats and staggering numbers of huge bonefish. In addition to the incomparable bonefish resource, anglers will also encounter good numbers of Indo-Pacific permit, bluefin, golden, yellow dot and green spot and giant trevally.
If you have a lust for real adventure travel to experience the best bonefish the globe has to offer, this might be the trip for you.
Rate: $8,000 per person
Included: Transfers from Port Lewis to St. Brandon, Accommodation and meals, Seven days fully guided fishing (2 anglers per boat and guide), Fishing licenses, Soft drinks, water & local beers
Not Included: International flights to Port Louis, Mauritius, Ground transfers , Meals and accommodation in Port Louis, Spirits, wine, items of a personal nature, Gratuities for guides and boat staff, Travel & medical insurance, Tackle & flies
---
Just 2 spots left
To join the trip call Brian 800-552-2729
---
Itinerary – May 25 – June 5, 2018
Friday / May 25:  Arrive Mauritius, Overnight
Saturday / May 26:  Depart for St. Brandon
Sunday / May 27: Arrive St Brandon's early in the morning and start fishing
Monday – Sunday:  7 full days of guided fishing
Monday / June 4th:  Depart St. Brandon for Mauritius.
Tuesday / June 5th:  Arrive Maurituis mid-day. Depart Maurituis late evening.
---
 About your host: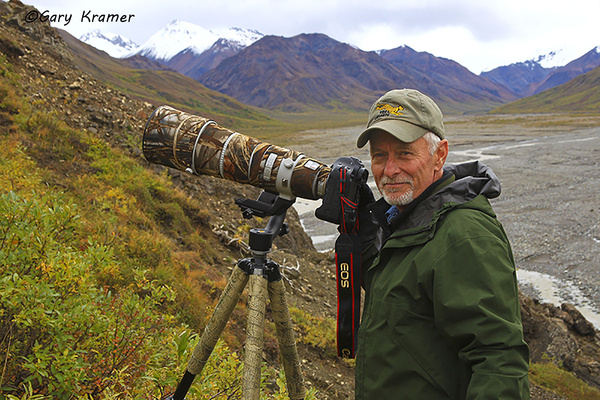 Gary Kramer is a full-time outdoor writer and photographer based in Willows, California. With 130,000 images in his photo files and more than 1,000 articles to his credit, Gary is one of the Nations' most active outdoor writer/photographers. His photo files include one of the most complete collection of waterfowl images by a single photographer with 122 species from around the world.
He is a Contributing Photographer for Sports Afield and a Correspondent for The Hunting Report. His images and words are regularly published in most outdoor magazines in the United States including American Hunter, Ducks Unlimited, Gray's Sporting Journal, National Wildlife, Living Bird, Shooting Sportsman, American Angler and Wildfowl; along with books, calendars and corporate advertising. Gary is the author of six books. He has won numerous awards including "The Best of the Best" and "People's Choice" awards in the Outdoor Writers Association of America photo contest and the National Wildlife Magazine photo contest.