Early Season Availability - Alaska, Where and Why?
The June and early July weeks in Alaska continue to be some of my favorites. The days are at their longest, quality weather windows open up and the tourist season not yet in full swing. The trout fishing is at its most diverse with rainbow's taking streamers, dry flies and the most fun, mouse patterns. Salmons smolt and fry migrations make certain areas quite productive as the trout feed heavily on them. For those interested in salmon, king, chum and sockeye enter rivers in this order. Being in the right place during these weeks can certainly make a huge difference as not every river or region will offer fantastic trout fishing at this time. Below you will see some of our favorite locations during the early weeks, why this is so and the space left for 2021.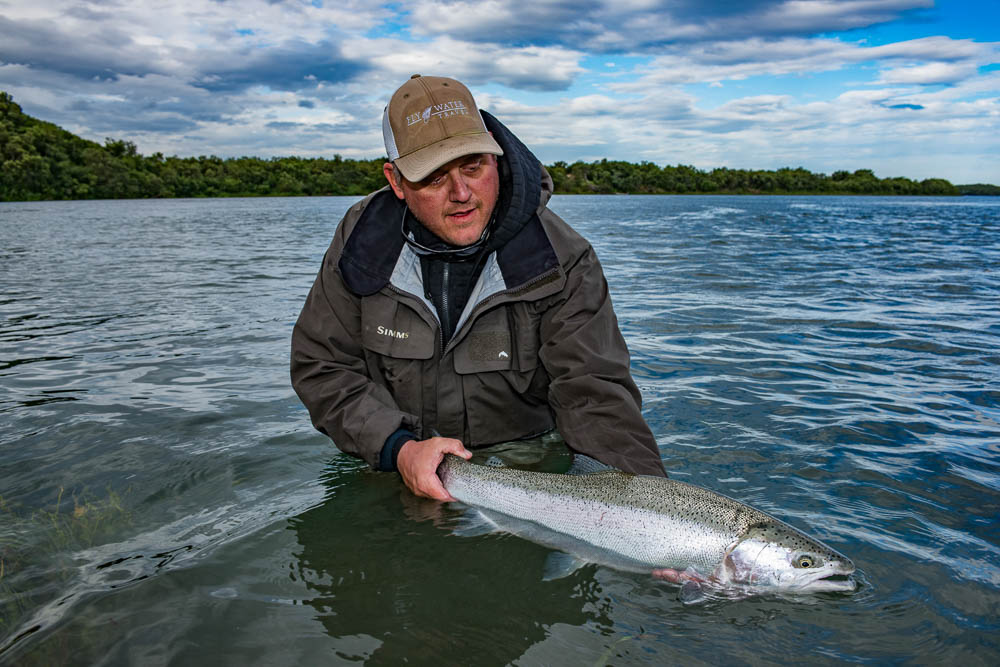 Available dates:
June 18 - 25: 8 spots
June 25 - July 2: 6 spots
July 2 - July 9: 7 spots
Rate: $11,495 for a 7 night / 6 day package with 6 fly outs and single occupancy
Rapids Camp Lodge is located on the Neknek river near the community of King Salmon. This river offers one of the most unique experiences one could imagine in June and early July, the famous "smolt bust". Imagine school tuna chasing bait in the salt. Large lake run rainbow trout smashing schools of smolt as they migrate towards the ocean. Anglers casting into boiling water with smolt patterns offers an intense and exciting experience and one that is unique to this system. Rapids Camp Lodge is located within site of the shallow flats that makes this event happen. Along with the home river fishing, king, chum and sockeye salmon can be targeted here along with many other fly out trout systems in and around Katmai park.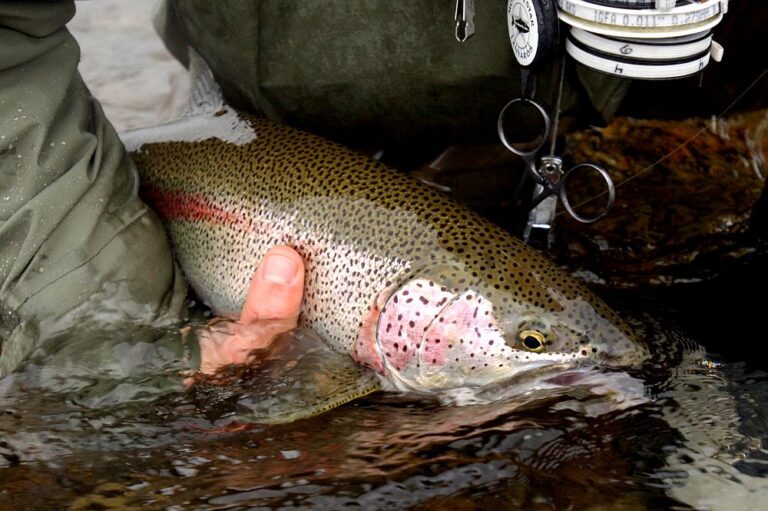 Available dates:
June 11 - 18: 4 spots
June 18 - 25: 4 spots
Rate: $9,250 per person for a 7 night / 6 day package with 6 fly outs and double occupancy
Royal Wolf Lodge is located in Katmai park near the outflow of Nonvianuk Lake, another great early season location. The smolt migration here congregates large trout at the outflow of the lake where they feed heavily. The guides here are well versed at swinging flies and targeting trout on tight lines. Along with the home river, fly outs to other fantastic trout rivers are short. Royal Wolf has some of the most knowledgeable owners and staff in Alaska and will have you fishing the best trout waters at the best time.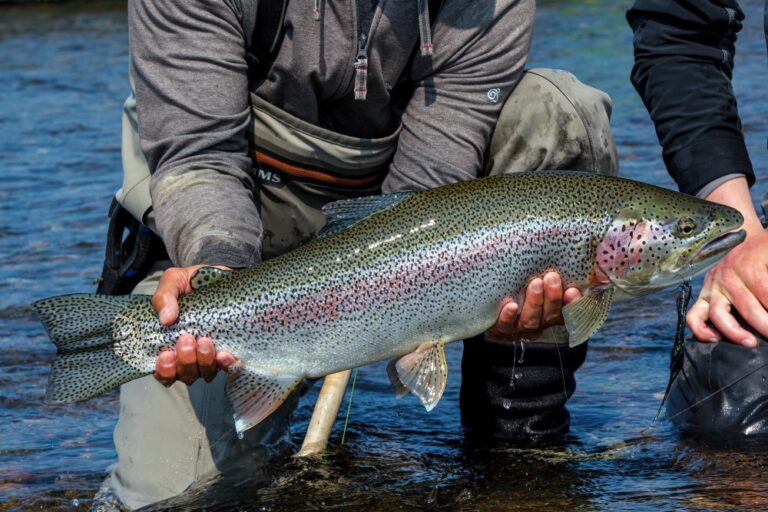 Available dates:
June 12 - 19: 2 spots
June 26 - July 3: 4 spots
July 3 - 10: 2 spots
July 10 -17: 4 spots
Rate: $7,250 per person for a 7 night / 6 day package with double occupancy
Big Ku Lodge is located at the outflow of Kukaklek Lake, another prime early season trout location. Once again the smolt migration plays an important role in why this area is so productive. The fishing within site of the lodge has been incredibly productive in recent times. The home river here is large, so a great place for Spey rods or some fishing out of the boats. For those that appreciate small water and hiking, the Little Ku river is just up the shoreline and easily accessed from Big Ku Lodge. This is another great early season fishery with the fry migration having many trout intercepting them as they move towards the lake for the next stage in their life.
Destination Manager
David Kalinowski
Alaska, Kamchatka
Let's get you ready to fish with Fly Water Travel.
We would love to connect with you to help effectively plan your trip. Our destination manager for this location is David Kalinowski.