Spey School with Simon Gawesworth and Scott O'Donnell
Speywater, Oregon October 2022
Join Far Bank's Education and Engagement Manager Simon Gawesworth and renowned Spey casting instructor and Sage Ambassador Scott O'Donnell for a highly educational, in-depth Spey School at Speywater Lodge in Northeastern Oregon.
Scott and his crew are master instructors and the Grande Ronde is the best place to learn the art of Spey casting and improve your swing fishing skills. This Far Bank Spey School is an incredible opportunity to learn or improve your Spey casting and swing fishing with some of the best instructors around, while fine-tuning a personal setup. All of this along the banks of the beautiful Grande Ronde River.
Learn to Spey cast with some of the Pacific Northwest's finest Spey casting instructors.
Whether you are a seasoned Spey angler or new to the sport, this trip to Speywater with Simon Gawesworth and Scott O'Donnell is sure to be an exciting and educational adventure. Simon will be traveling with the latest Sage fly rods and RIO fly lines perfectly matched for the Grande Ronde. Students will learn in the classroom on select mornings and evenings and spend the first day on the river learning to cast with Simon, Scott and other casting instructors. The second day of the course is designed to teach anglers how to fish the swing using both Scandi and Skagit heads all while wade fishing on the home swing water. The remaining two days concentrate on putting into practice the skills learned with two days of guided fishing with Speywater's top Spey guides.
Far Bank Fly Fishing Schools are designed so that students leave the course with all the knowledge and skills needed for a lifetime of enjoyment in fly fishing. We do this by keeping the instructor to student ratio to an absolute minimum. On group lesson days there will be a maximum of 4 students per instructor, and on the putting-into-practice fishing days, only two guests per professional guide.
Group Size: 8 students
Itinerary:
Day 1: Arrive Troy, OR. Welcome dinner.
Day 2: Classroom and casting sessions with Simon and Scott.
Day 3: Morning classroom session, followed by a full day of fishing
Day 4: Full day of guided Spey fishing
Day 5: Full day of guided Spey fishing or a full day casting clinic with Simon
Day 6: Depart lodge
NOTE: Extra days of guided fishing and lodging are available if students would like to fish more after school is dismissed.
Rate: Per person for a 5 night/ 4 day school
Double Occupancy: Coming Soon!


Included:

Use of Sage, Redington, and RIO demo gear
Accommodations
All meals at the lodge
Fishing instruction
Guided fishing
Tax
Not Included:
Airfare
Transportation to/from the lodge
Alcohol
Fishing license
Gratuities
Scott O'Donnell has deep roots in the sport stemming back to the 1980's and his time serving the Navy in Washington State. There he met another like-minded soul, Dec Hogan, and together they learned to steelhead fish and Spey cast. Scott guided for winter steelhead on the Sauk and Skagit Rivers for many years before relocating to the northern Oregon coast to do more of the same. In the meantime, he spent more than 25 seasons guiding in Alaska, designed the very first RIO Products Skagit lines and enjoyed the pleasure and recognition of being named a Sage Ambassador.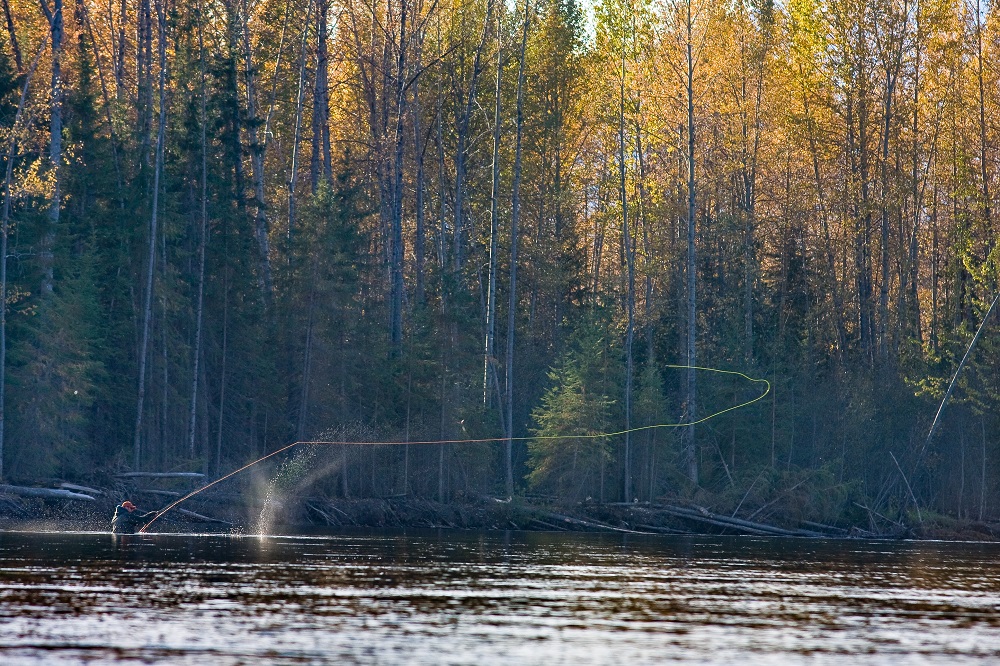 Destination Manager
Jake Crawford
Patagonia, Pacific Northwest
Let's get you ready to fish with Fly Water Travel.
We would love to connect with you to help effectively plan your trip. Our destination manager for this location is Jake Crawford.