Trip Report - Las Pampas Lodge, Argentina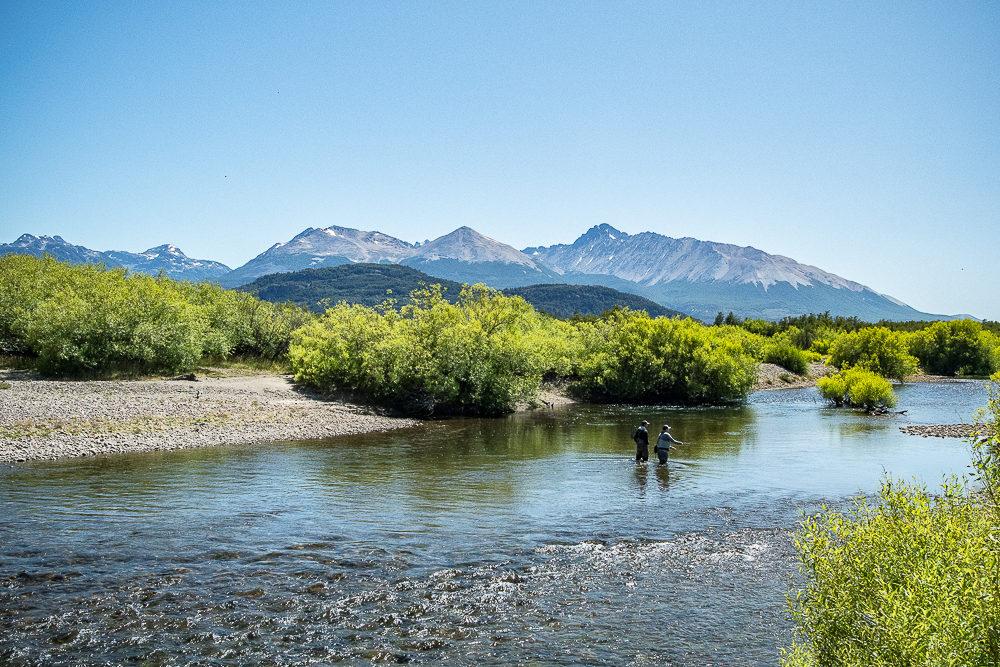 Shortly after returning home from our hosted trip to Patagonia last year the world took a turn for the worse and words like "COVID", "PANDEMIC", "CORONA VIRUS", and "SHUT DOWN" were plastered all over the news. The world of travel as we knew it was changed for the foreseeable future.
It has been a year since that last trip to the southern reaches of Argentina, yet it seems like it was yesterday. This trip was our second hosted trip to the fabled trout paradise of the Chubut, Argentina region. Known as the flat grasslands, Las Pampas is ideally situated at the base of the Andes mountains where fertile streams and lakes dot the landscape.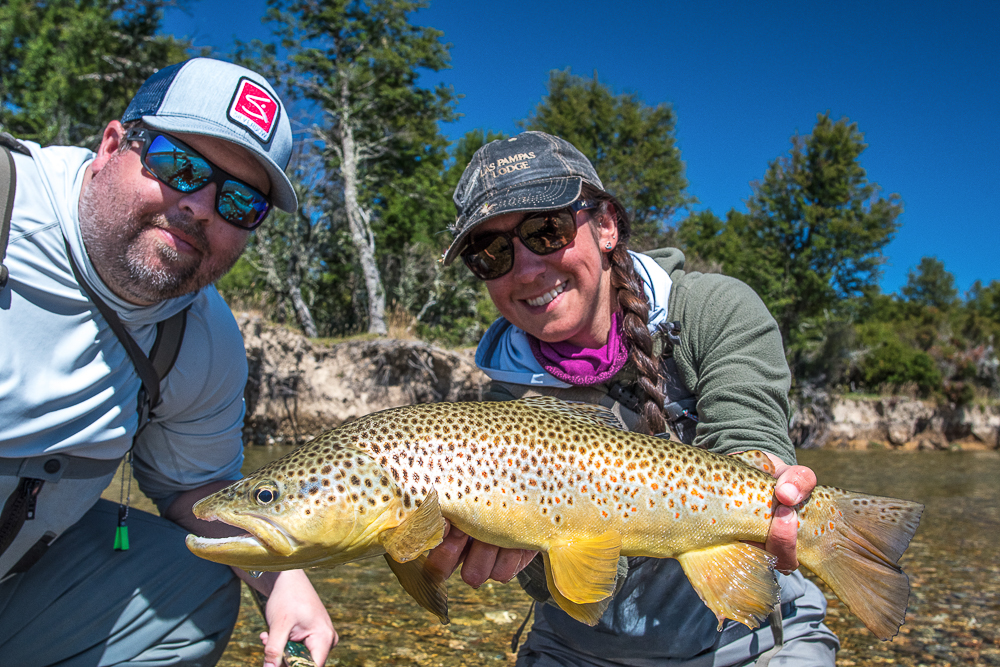 ​Last year's trip group enjoyed some stellar late summer Patagonian weather. The climate in the Las Pampas area is more arid, but being near the mountains it does see a few more storms and cooler temps. For late summer, waders are still needed as the water is chilly and some days the wind can bring the air temps down even further. It is however, substantially warmer than our Inland NW winter and I have no complaints.
Everyone in our group (8 including myself) enjoyed numerous good days of fishing. Fishing is still fishing and depending on the body of water a couple slower days could be mixed in. The lakes in the Rio Pico region can be the trickiest. I would say this last trip yielded better results compared to our 2019 Las Pampas trip, but if you were to have a potentially slower day a lake might be where it happens. That being said, most of the trophy trout reside in the lakes and without fishing them you would be really missing out on a different experience that could land you a fish of a lifetime.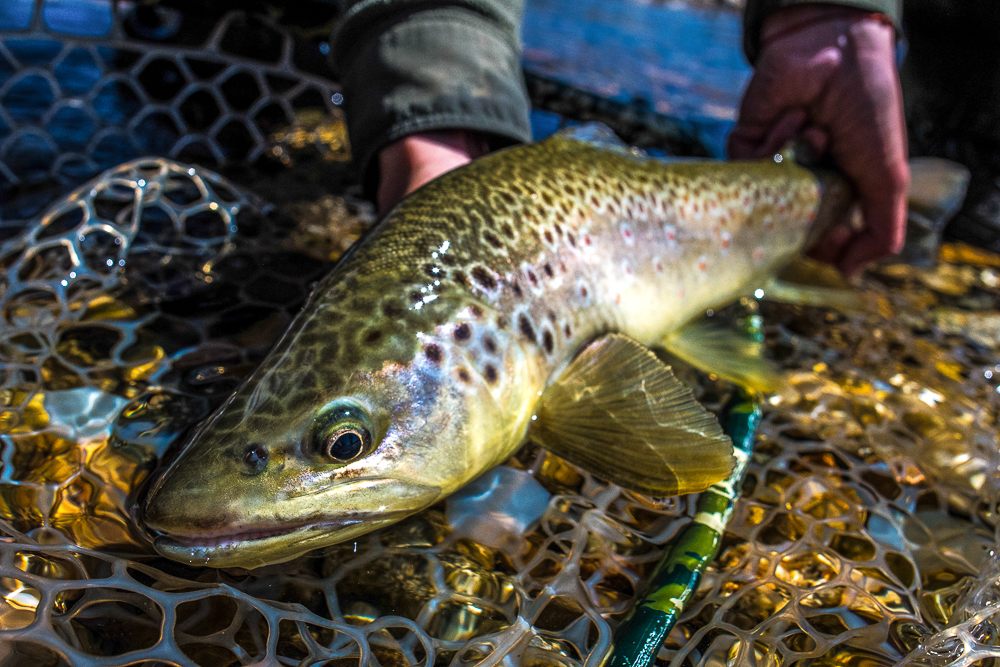 Stream fishing was mostly done walk / wade style in large part due to late season, lower flows. Streams in the Rio Pico region are easy wading and fish counts are so good that one really does not need a boat to get from spot to spot, or fish to fish. During February in Patagonia your fly selection will consist mostly of terrestrials, small attractors, and a few caddis or pmd style mayflies. For me I often found myself fishing a foam beetle, small pink hopper, and for more selective trout I little foam ant (affectionately known as tube steak) or a classic like the elk hair caddis. Since the trout don't see too many flies during the year having ultra-techy patterns and light tippet isn't normally necessary. The joke with the Las Pampas guides is, "What is 5x?!"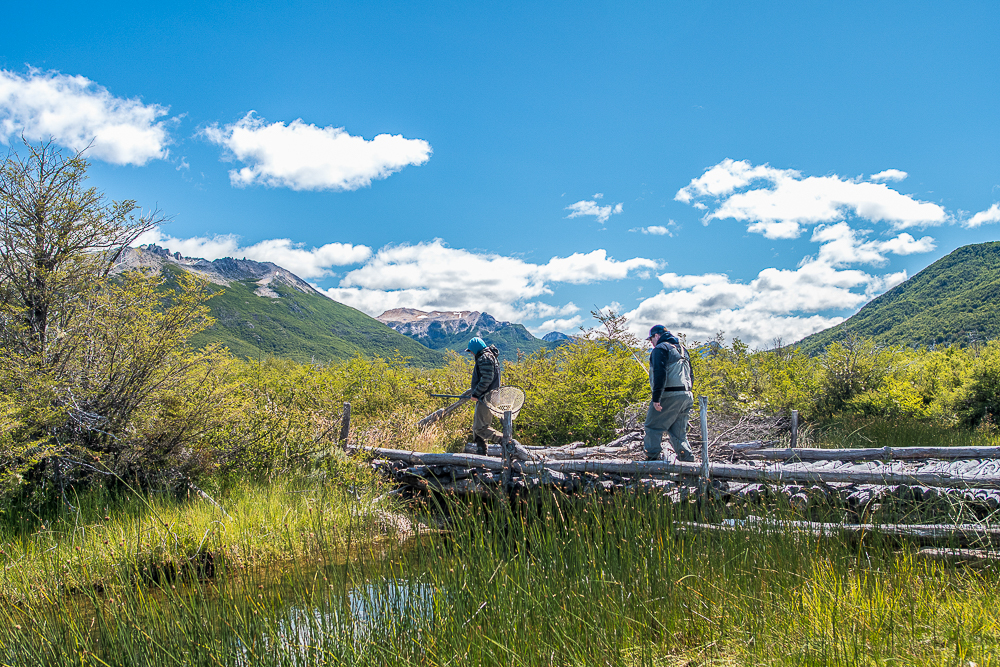 More About Las Pampas Lodge
When it comes to diverse water types, fishing styles, and trout species, Las Pampas Lodge may be unbeatable. With a multitude of spring creeks, small freestone rivers, and trophy stillwaters, anglers find an array of rainbow, brown, and brook trout fishing options that would take weeks to fully sample.
Destination Manager
Jake Crawford
Patagonia, Pacific Northwest
Let's get you ready to fish with Fly Water Travel.
We would love to connect with you to help effectively plan your trip. Our destination manager for this location is Jake Crawford.