Trip Report - RIO Products Flies Visits Andros South Lodge, Bahamas
Trip Report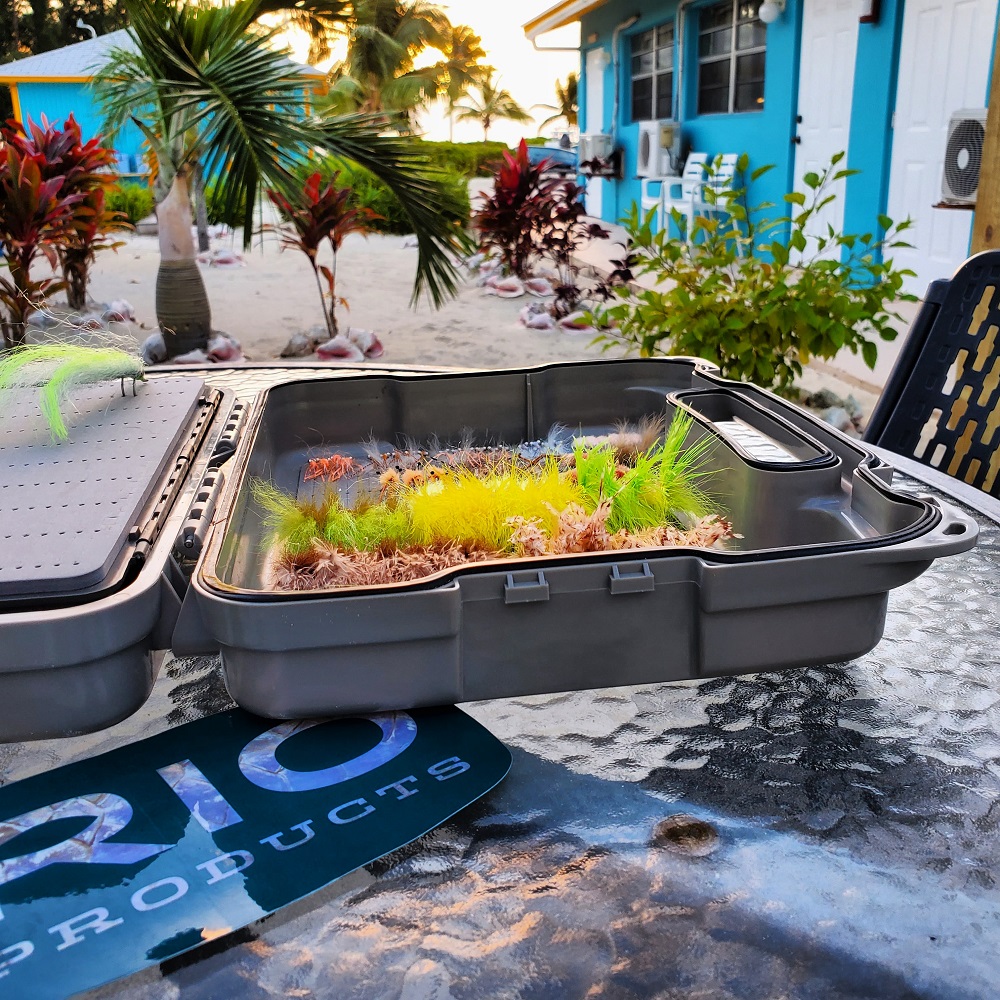 Our friends over at Andros South Lodge in the Bahamas sent over this great trip report.
Hey, have you heard the news? You probably have but if you haven't, our friends at RIO are crushing it in the fly game! We recently had the opportunity to travel to our lodge (Andros South) in the Bahamas with a nice selection of their saltwater flies and wanted to share our thoughts and experience with you.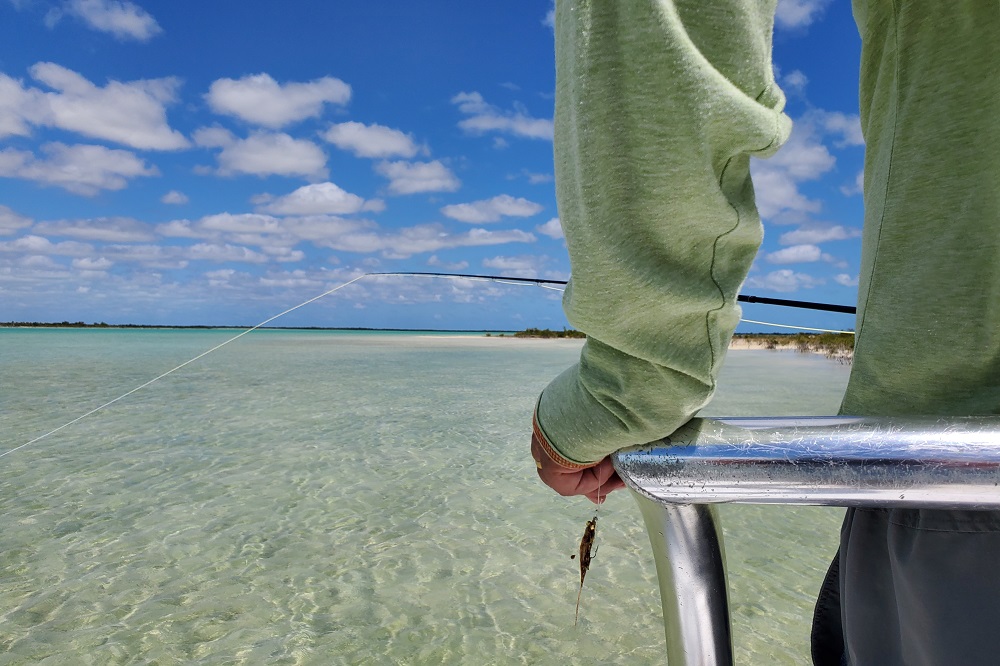 Bonefish are the primary target for us at Andros South but we also have a variety of other species available on the Island that should never be overlooked. We started the trip out fishing RIO's tan Bone Doctor , it has small gold dumbbell eyes, soft fur underbody and tail, black and tan rubber legs, a pair of shrimp eyes, and just the right amount of flash to catch the eyes of our would-be participants. And they worked great! The Bonefish Doctor is a fly you can fish all week, it's fantastic for light or dark bottoms, and durable enough for a multitude of hookups. We really liked casting this fly from the bow as it was super versatile in shallow or deeper water and was heavy enough to helped get it out there with wind in our face. To say the least, the doctor is in the house!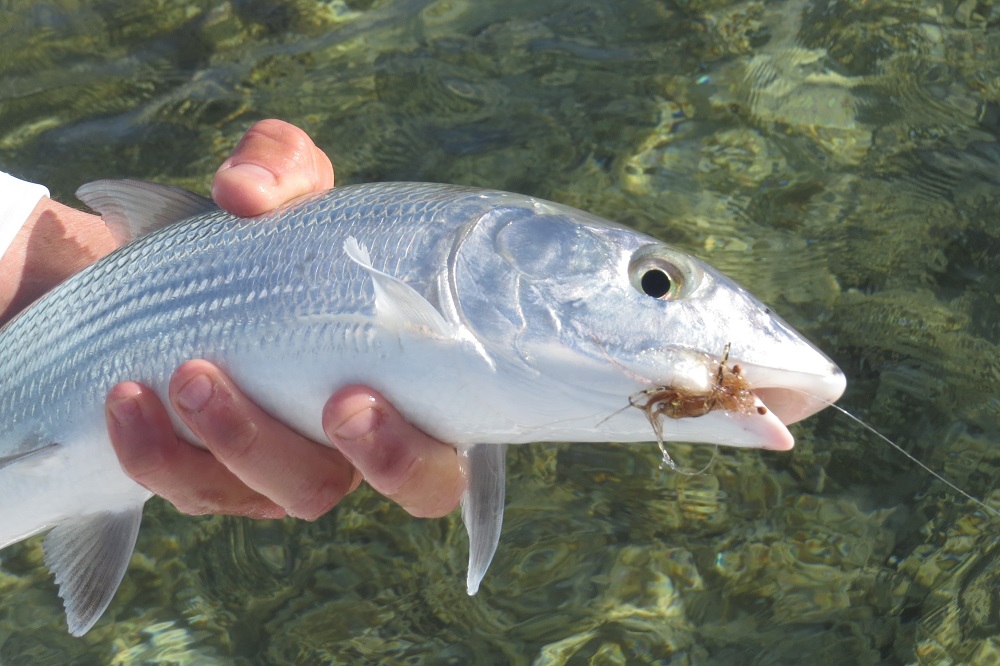 Next we tied on RIO's Carpet Shrimp which has substantial dumbbell eyes, a craft fur underbelly, orange yarn butt, a few strands of flash, shrimp eyes and two different colored rubber legs (orange & black and white & black). The bonefish over on the westside loved this fly and again it's one you could fish all week. It swam great on the strip, never foul hook itself and overall was a nicely balanced fly. Another honorable mention from RIO was their Participation Trophy, the tan/orange seemed to fish better on lighter bottoms but like the others, performed amazingly well and casted great in the wind from the ready position of our flats skiffs.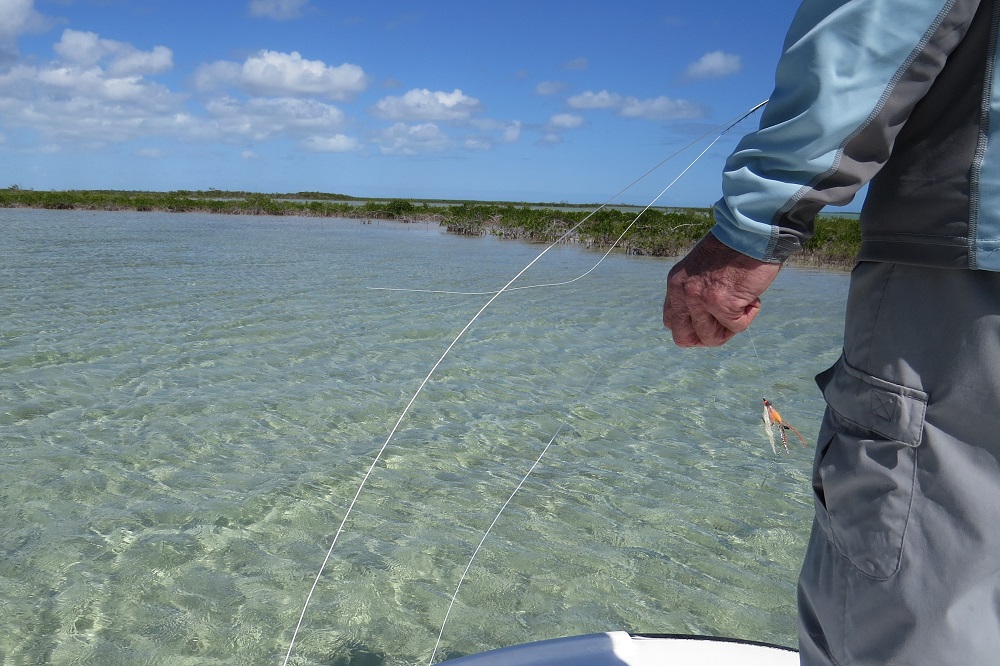 Did we mention other species? Yep, barracuda happen on South Andros. It's pretty standard (and highly recommended) for our fly anglers to have multiple rods strung up with different flies that are ready to go. You just don't know what you'll come across on any given day, hour, or minute on South Andros. Generally, we're fishing eight-weight rods for bonefish but be sure to bring a ten and lace it up with RIO's Toothy Critter Leader. We had lots of opportunities to cast and hook-up with their Needlyhoo cuda fly. The Needlyhoo imitates the needlefish we see out on flats every day. They're super easy to cast and visible enough to get a cuda to turn its head. Just remember to swim it fast! We really liked this fly and if we had one suggestion for our friends at RIO, please give us another hook! Barracuda hit the fly with such ferocity that sometimes they simply push it out of the way and miss it altogether. Another hook on the Needlyhoo would be sweet!
More About Andros South Lodge
Andros South Lodge, Bahamas
Some of the most diverse, productive, and least-traveled waters in the Bahamas.
Destination Manager
Dylan Rose
Saltwater
Let's get you ready to fish with Fly Water Travel.
We would love to connect with you to help effectively plan your trip. Our destination manager for this location is Dylan Rose.