Trip Report - The Delphi Club, Bahamas
Trip Report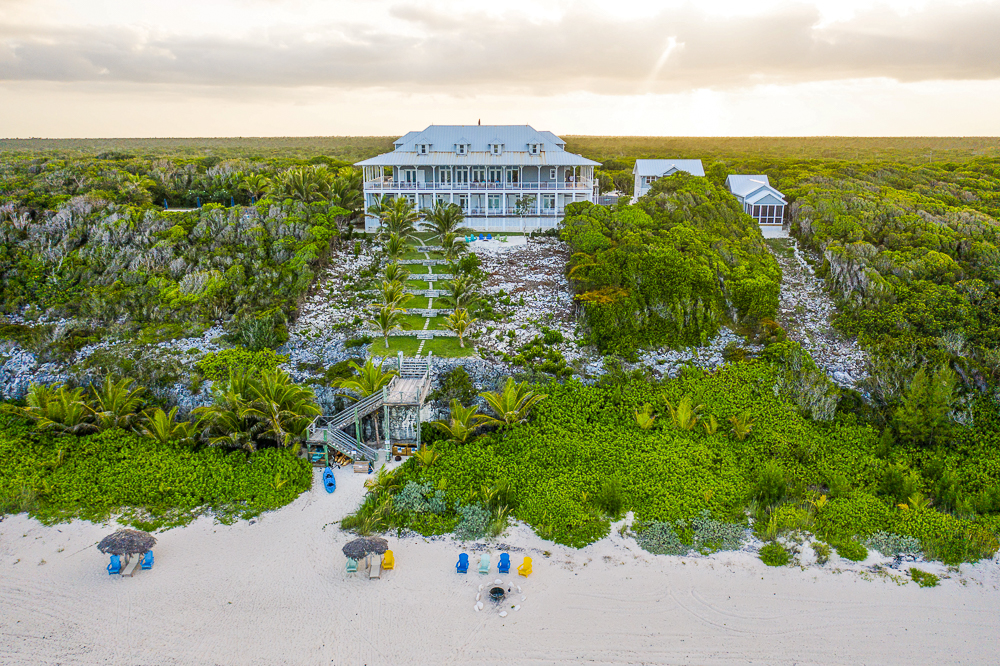 Our friends Mike and Tana Powell just returned from the Delphi Club in the Bahamas and dropped us this great trip report.
We are back! Loved the lodge, the guides, and the food was in the OMG category.
Fishing the Marls on the West side of Abaco Island is always a special treat: think of hundreds of miles of mangrove coastline for bonefish habitat, decent shelter from the wind most days, and 12-24 inch deep water for good visibility. We've fished the Marls before, staying previously at the renown Abaco Lodge, unfortunately now completely destroyed by Hurricane Dorian. So where else to stay on Abaco now? My wife Tana had only three criteria: A) we still had to fish the Marls, B) the guides had to be excellent, and, C) the lodge/food first class. The Delphi Lodge fit all three, and in all seriousness, was probably the nicest bonefish lodge we have visited in the Caribbean. The 8 rooms are tastefully decorated, with broad hardwood floors and high ceilings, beds with thick duvets, each room with its own ocean view of Rolling Harbour Cove (where I surf casted for bonefish in the 30 minutes before our taxi arrived, hooked two, landed one). The great main room looks like something out of a Southern plantation, with 30 ft ceilings and a wrap around porch, and more ocean views. The staff members are super attentive. But the food, ah, incredible. Each dinner started w appetizers such as conch fritters, or eggplant dip, followed by a meat/fish choice; last night was rack of lamb vs trigger fish, both delicious. Followed by gourmet deserts. And their homemade bread was out of this world.


Breakfast started at 7AM, then we met the guides at 7:45AM for typically a 20 minute car ride to the launch site, followed by another 20 min boat ride into the Marls. Although there are many other places we fished nearby, including Cherokee Cay, Snake Cay, or the Sandy Point area known for its hard flats that are good for wading, the Marls area was always worth the ride out. Bonefishing in the Marls is quite good, because the area is so vast there is little fishing pressure compared to Cherokee or Snake Cays, and the bonefish usually aren't that picky on which fly you use, or even an imperfect cast or three (and we made plenty of those). We caught several bonefish each day, and a huge barracuda (that was reported to be delicious). We also saw a 15 ft hammerhead shark devour a large ray, not something you see every day. After 8 hours of fishing, we were ready for their 85F infinity pool overlooking the ocean, it is even long enough to do laps, good for relaxing the casting arm at the end of another day of fishing.

Marsh Harbour on Abaco island is an international airport, and so no problems getting there. The Bahamas does require a PCR negative Covid test prior to entry, and a rapid antigen Covid test on day 5, and more PCR Covid test requirements if you travel to another island in the Bahamas, and so get ready for lots of Covid testing, made pretty straightforward as the Delphi Club is allowed to do some of this testing at the Lodge. The Delphi Club combines first class service in a spectacular setting, with some of the best bonefishing in the Bahamas.

Mike & Tana Powell