Trip Report- Togiak Wilderness Spey, Alaska
Trip Report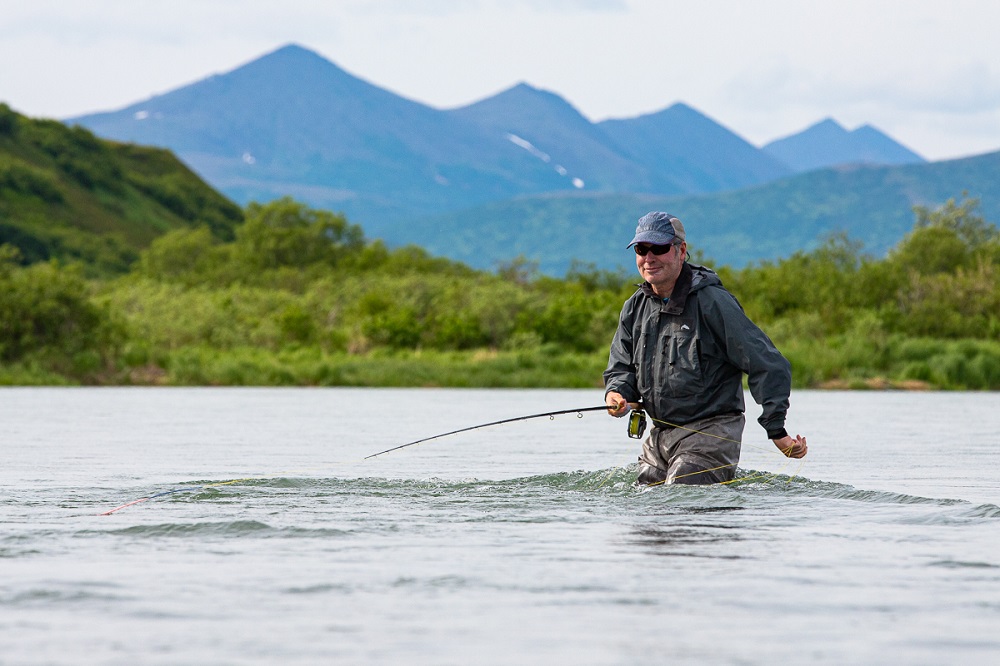 My visit to the inaugural season of Togiak Wilderness Spey had been long-awaited. As a result of the Pandemic, our 2020 trip had been postponed, but the stories from the super-successful 2019 exploratory trip were still fresh in mind. That year, there were lots of kings, and lots of action, and it was delivered on a river that was large, challenging, fairly wild, and perfectly suited for skilled Spey anglers in search of bright fish.
After 22 years of full-time work in fly fishing travel, I have had it pounded into me that no two seasons are ever the same, and what you get one year is in no way indicative of what you get the next year. Likewise, no two weeks are ever exactly the same nor are any two anglers' experiences the same, even when they are in the same week. For the first half of my career I saw the above observations as loose guiding principles, but today I see them more like laws of physics.
On my trip, two group members had one of, if not the, most epic day of fishing in their lives. Charles, our high rod for the trip, said he spent more time fighting fish on day four than fishing. But his experience was the exception and the majority of us conformed to the norm, that being wading deep and casting long with very little feedback. Our conditions were by most standards ideal, whereas the week before us had exceedingly difficult conditions, complete with relentless hard rain and a flooded camp. We had a contiguously dropping river, light rain and overcast, and wind that was largely manageable. We were smack dab in the middle of the season and while conditions were lining up perfectly, the actual number of returning fish appeared to be well below normal. The bottom line was that throughout Alaska, king salmon returns were dramatically down for the 2021 season. By my estimation, chinook catch rates on virtually all of the prime fly fishing systems were roughly 25% of what we had come to expect over the last decade. Sad but true, and now history.
We have an oversimplified saying at Fly Water Travel regarding post-trip reports. "So goes the fishing, so goes the report." When fishing is good post-trip reports on the operations are also good. Even more predictable, when the fishing is bad, the level of scrutiny applied to operations tends to be amplified and the reports can be really harsh. This too seems nearly a law but in the case of the fledgling Togiak Wilderness Spey operation, despite a low-catch season, the vast majority of guests were really happy with the program, the crew, and the nature of the fishing. This was very much the case with my group as well for me personally. There are four categories that I want to elaborate on: The river, the crew, the camp, and the criteria that make one well-suited to this really interesting new Alaskan experience.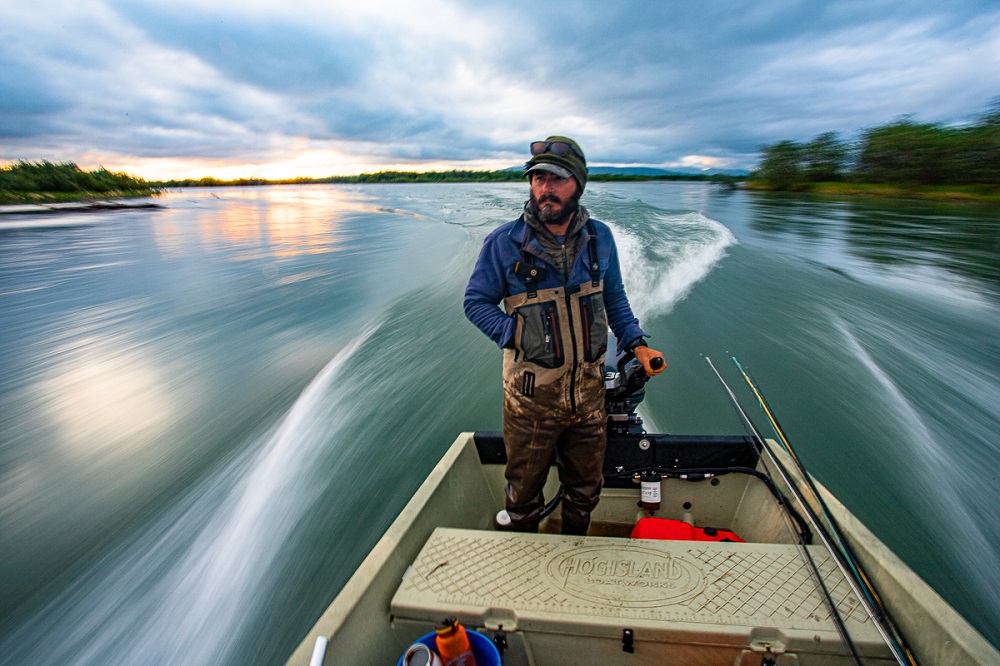 The River: The Togiak River is the first major river system west of Bristol Bay's mighty Nushagak River. The next big river north of it is the Goodnews and the one north of that is the Kanektok. While smaller than the massive Nushagak, the Togiak is roughly three times the size of the Kanketok and I estimate that during king season it typically flows between 7,000 and 15,000 CFS. It is largely undeveloped with only one major gear-fishing lodge on it, several outpost camps that house a guide or two for fly-out lodges, and little if any float-trip traffic. Additionally, the native village of Togiak is located on the sea roughly a mile from the river's mouth and local traffic on the river is remarkably light. It is a river that has been largely ignored by fly anglers as many think it is too large, but in fact, it is ideally suited to skilled Spey anglers that enjoy the challenge and rewards of fishing big water. It has slots, trenches, pinch points, and lots of traveling lanes that are well suited to swinging flies. There are lots of wading opportunities and also some great spots that we fished from the bank. At no point did we fish from the boats. Most of the fish run from 5 to 35-pounds and during our time on the river our average fish was roughly 20 pounds, bright and strong.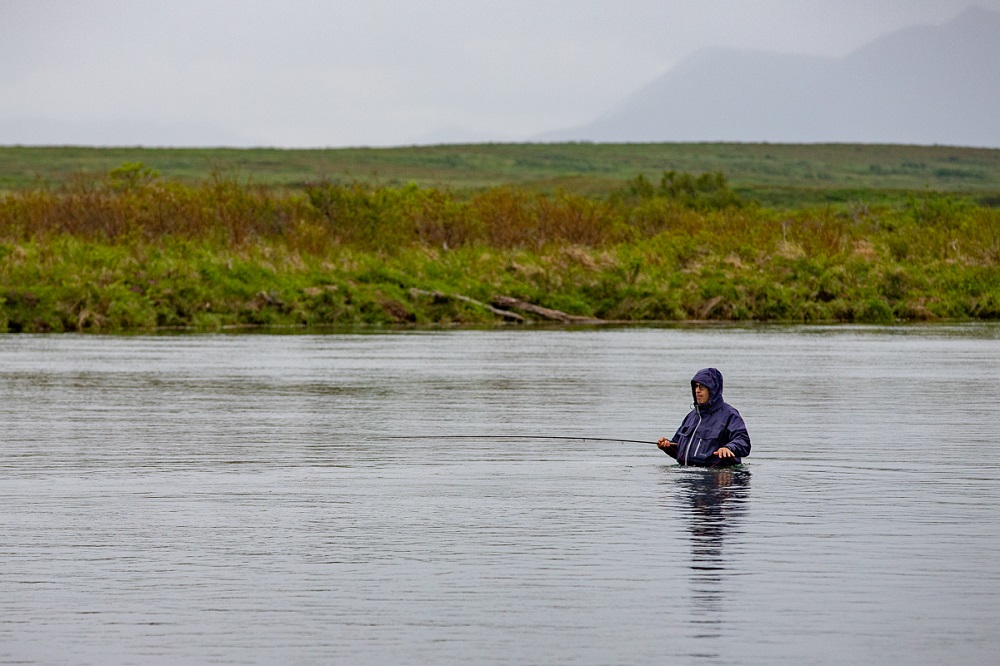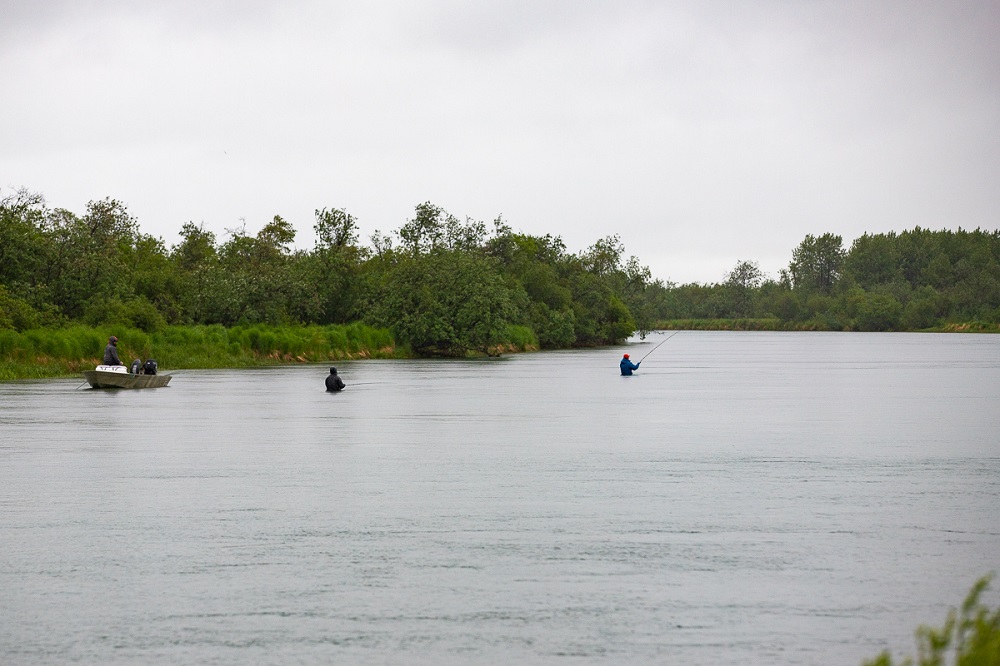 The Crew: Our three guides were all passionate and experienced PNW Spey anglers. Two were full-time professional steelhead guides and one was just beginning on converting his passion into a career. I was very impressed with how well they understood the lower 10 miles of the river. They knew how to fish each run at varying flows, they knew the buckets, and they also knew where you were most likely to get hung up on woody debris. They also did an excellent job of clarifying exactly how they wanted you to fish the fly. The camp's split day schedule, which enabled us to spend more than half of our fishing hours free of conventional competition, was really rigorous, especially on the crew, and they handled it masterfully. They were quick to offer flies, sink tips, casting pointers when needed or requested and good at placing anglers in spots appropriate to their abilities. They religiously cleaned the boats each night so we could make a mess of them the following day, and most importantly they were super stoked about the potential of the Togiak. They loved the big water and being on the leading edge of unlocking its secrets.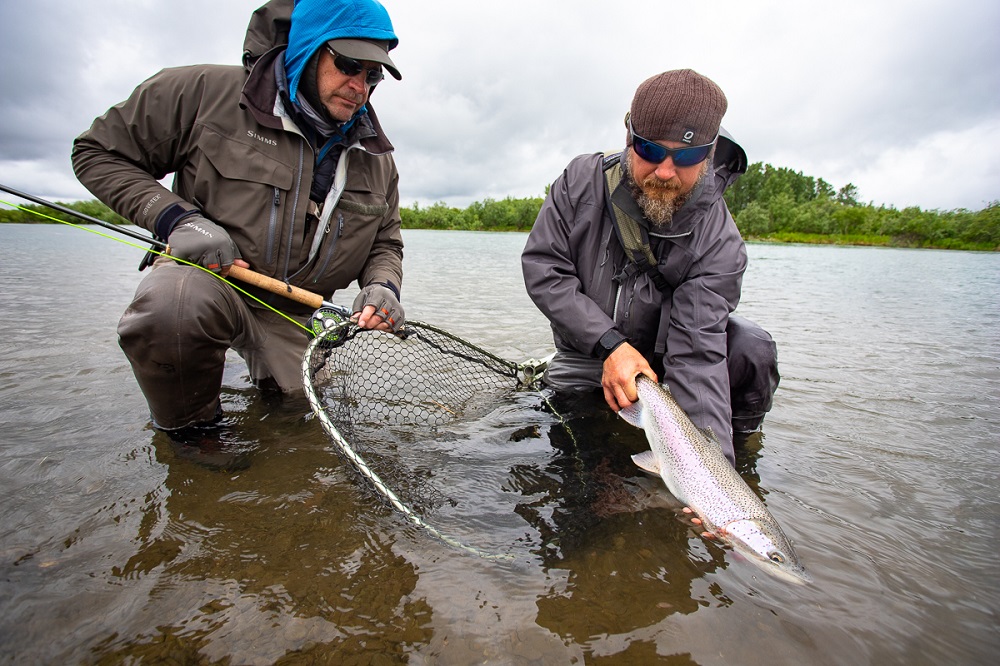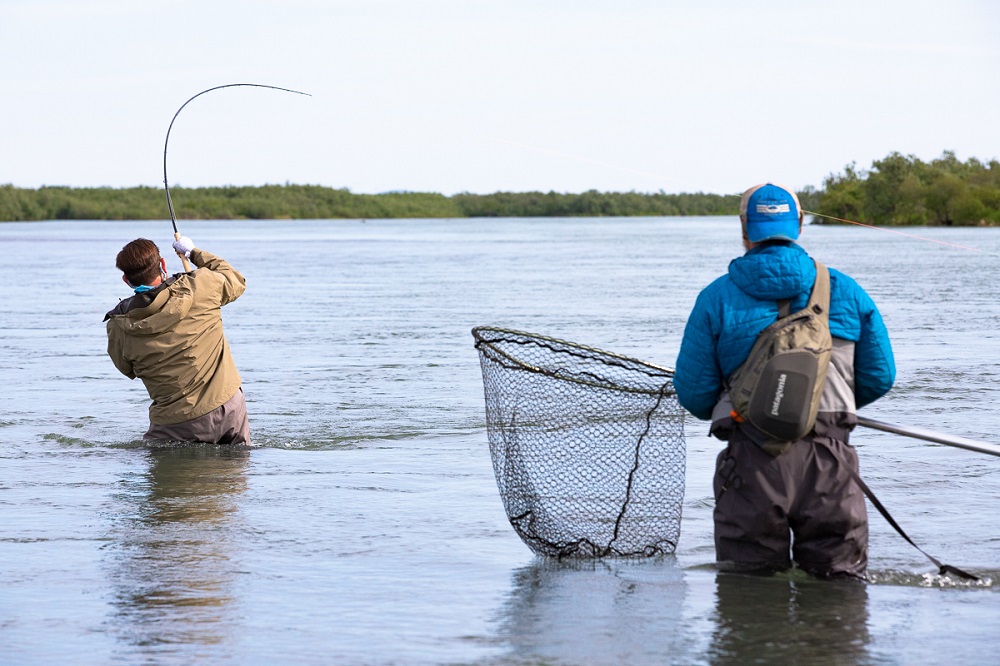 The Camp: The camp is a rather basic six-angler tent camp but very functional. The week before we arrived had been really tough on the guests and the crew. A super high tide, torrential rains, and a really high river conspired and flooded the new camp just weeks after it was completed. It was a harsh learning experience, but also one that will make the camp that much more bomb-proof in the coming seasons. By the time we arrived, things had been patched up and all systems worked well. We had single occupancy canvas tents with cots and warm comfortable square cotton sleeping bags, a large canvas wall tent where meals were served and a drying tent with an awesome pellet stove and hot air blowing system that we all came to worship. There was a bug-free toilet and showering tent, a basic outdoor kitchen and a big sturdy rod rack loaded with an embarrassing amount of fine tackle. The entire camp was surrounded by a chest-high hot-wire fence to deter brown bears, none of which were seen our week. The meals were the weakest link, but they were adequate and they will be better moving forward. I personally am a sucker for a good tent camp, and I feel anyone who likes a bit of roughing it would enjoy this river-side camp.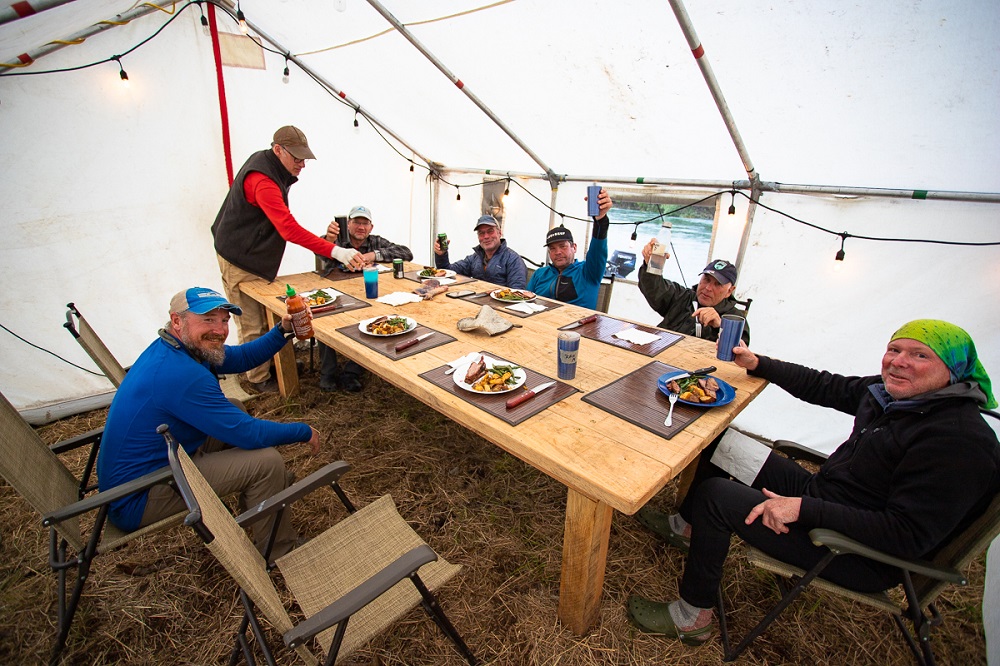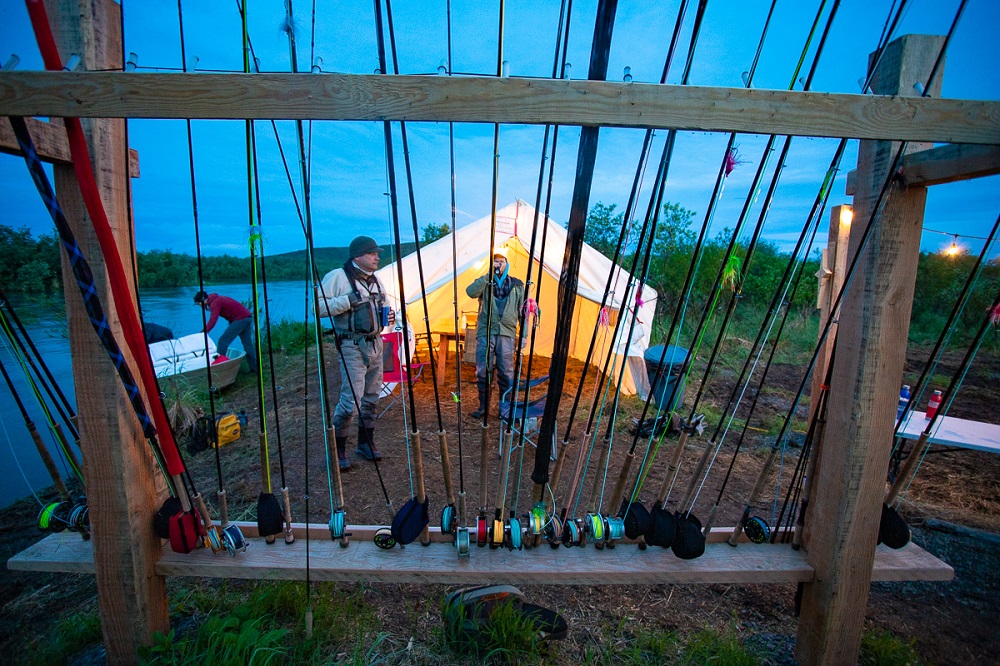 Guest Profile: When it comes to king season, this is a specialized camp that is best suited to a very particular type of angler. If in coming years, they extend their season into August and September, it would be appropriate for a wide range of guests of varying skill levels, but if you are after kings, solid Spey skills and a fondness for the challenges of big water are in my opinion very beneficial if not mandatory. The Togiak can make the fabled rivers of the Alaska Peninsula look like creeks for kids, and that is in all honesty the beauty of the program. Likewise, this program is for folks that can thrive with the most basic amenities and embrace a demanding split-day schedule that will have you sleeping in the day you return home. For my crew, it was ideal and virtually all of us will be looking forward to an opportunity to return.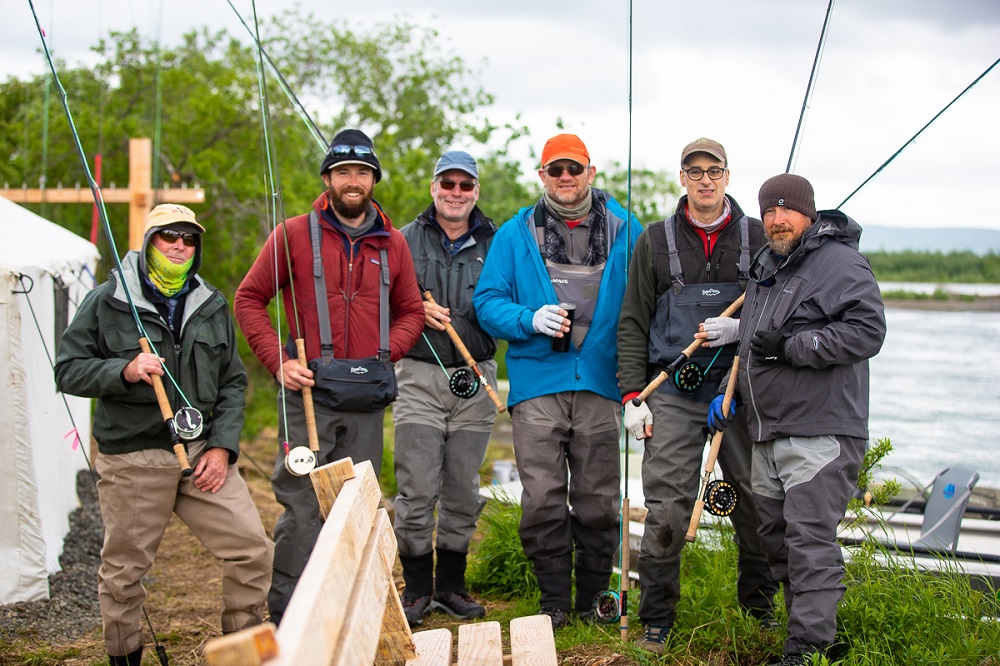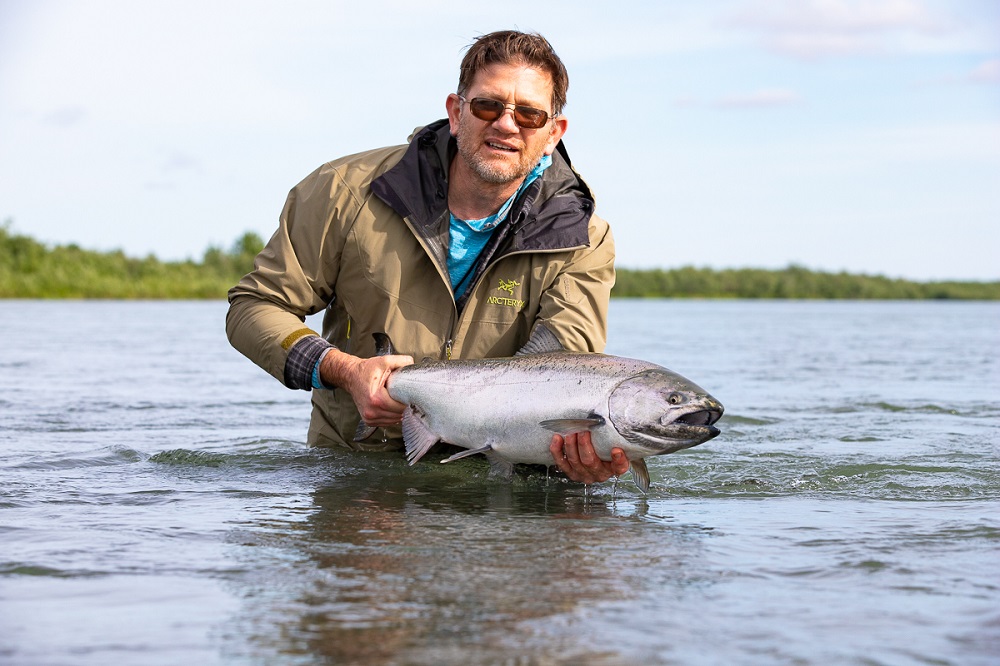 Destination Manager
David Kalinowski
Alaska, Kamchatka
Let's get you ready to fish with Fly Water Travel.
We would love to connect with you to help effectively plan your trip. Our destination manager for this location is David Kalinowski.