When Is The "Best" Time To Go? - Jurassic Lake Lodge, Argentina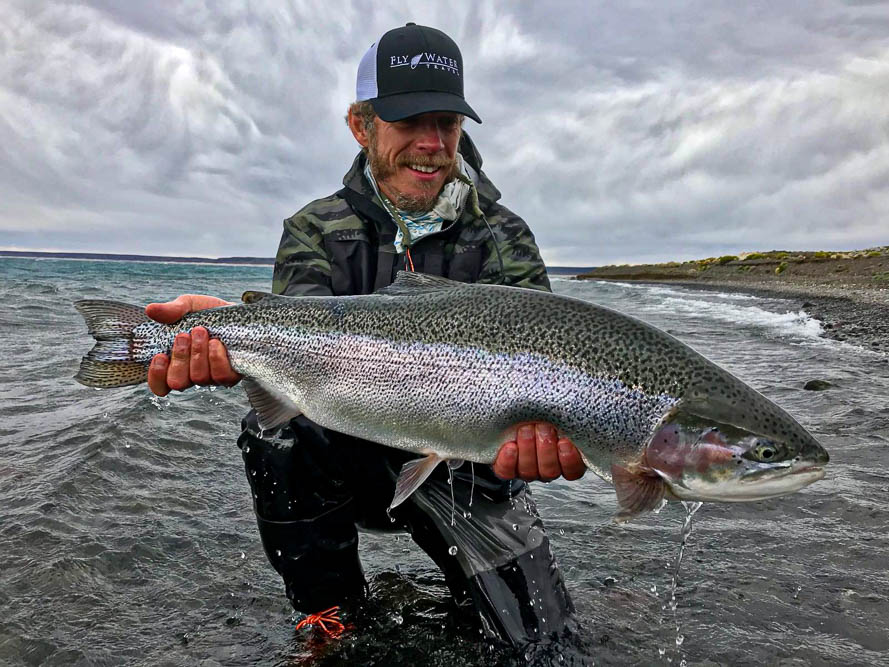 The Jurassic Lake (aka Lago Strobel) fishing season runs from October through April and can be broken down into three distinctively different seasons – early, mid and late. Each part of the season has its own merits and reasons to go and we hope the summary below helps you decide the best time for you to visit. With regards to size, there is no better or worse time of year to land a trophy trout at Jurassic Lake. Chances at landing a 20 pounder can happen any day of the season!
Early Season (October through mid-January)
This timeframe is by far and large the most popular to visit Jurassic Lake simply because of consistent and unfathomable numbers of fish. Massive numbers of lake-run rainbow trout concentrate in the lower sections of river, around the river's mouth and surrounding bays of the lake during this period. The most productive fishing areas are all within short walking distance of the lodge allowing for long days on the water. The early season is undoubtedly the time frame that most anglers associate with Jurassic Lake and for good reason, big fish and lots of them! Anglers commonly average 30 to 50+ hookups per day.