Women's Only Float Trip - Deschutes River, Oregon
Deschutes River, October 9 - October 11, 2021
Calling all women interested in fly fishing, camping, and building community.
Deschutes River Float Trip
Target summer steelhead and wild trout on this high desert oasis.
Whether you are a first-time angler, or seasoned-hand interested in learning the finer points of Euro-nymphing and or Spey casting for steelhead, this down-river multi-day trip on Oregon's famed Deschutes River will offer an outstanding outdoor adventure, with whitewater, wading, plenty of fish and a community of like-minded adventuresome women.
Join Sage Pro Dillon Renton and Fly Water Travel's trip host Riley Nelson to experience a unique opportunity to fish for trout, and learn the basics of Spey casting while swinging for steelhead. Anglers of any skill level who are interested in meeting other women in fly fishing, who enjoy catching trout, and who are interested in learning the craft of Spey casting for summer steelhead will greatly enjoy this trip through one of Oregon's most wild and spectacular canyons.
Dates:
October 9 – October 11, 2021: 5 spots
Rate: $1,825 per person for a 2 night / 3 day float trip based on a shared tent and 2 anglers per boat
Included: Camping gear (except sleeping bags) and meals while on the river, guided fishing, fish rods, reels, terminal tackle and flies, boater pass
Not included: Flights, sleeping bag, accommodations and meals the night before/after the float, shuttle fee, fishing license, gratuities
Itinerary:
October 8: Fly into Redmond, OR or Portland, OR and drive to your chosen accommodations
October 9: Meet at the put in at 9:00 AM for a full day of fishing, overnight at a streamside camp (your vehicle will be shuttled to the take out)
October 10: Full day of fishing, overnight at a streamside camp
October 11: Full day of guided fishing with breakfast and lunch, depart for your chosen accommodations after fishing
Each day on the water includes instruction and guiding from the incredibly knowledgeable Renton River Adventures team and ends at a different streamside camp where warm food and beverages will be waiting. Anglers will sleep in cozy, two-person canvas wall tents complete with cots after enjoying the views and sharing stories around the campfire.
We know understanding unfamiliar gear can be overwhelming! Sage perfect trout and Spey set-ups will be available for each angler's use throughout the trip.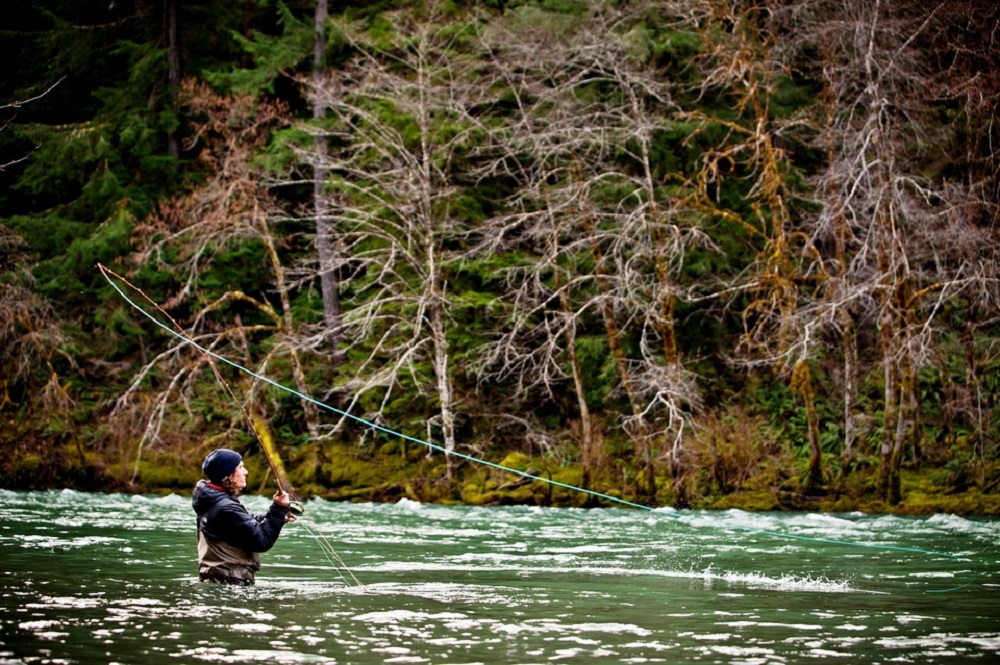 Dillon Renton
Dillon grew up with a fly rod and was raised chasing trout and steelhead on the Deschutes and North Umpqua Rivers. Following the path of his dad, David Renton, guiding seemed to be a natural step forward into the world of fly fishing and a love for Pacific rivers has been burned deep. In his many years of guiding, Dillon has learned to enjoy the time between fish. The entire process is important to Dillon and he takes time to enjoy the beautiful places and moments on the river with his clients while imparting his vast knowledge of place and sport.
Destination Manager
Riley Nelson
Rockies, Pacific Northwest
Let's get you ready to fish with Fly Water Travel.
We would love to connect with you to help effectively plan your trip. Our destination manager for this location is Riley Nelson.